It's that time of year again—Emily and I, with the help of our dear friends and family, just finished the 4th annual (our 3rd) Clickin' Moms Scavenger Hunt! As always, we had a blast.
Last year the hunt was MUCH harder. I can't recall how many items were listed (a few hundred, with bonus items listed periodically throughout the month), and we worked our little behinds off and found 390. We came in first place (YAY!!!!!!), but we were so stunningly exhausted by the end that this time, even a year later, we just couldn't muster the energy to try again. That is, until we heard that they had changed the rules. It made your ability to win a bit less under your control, but I LOVE the rule changes. This year, there were only 150 items listed, and anyone who got 110 or more legitimate items would be entered into a drawing (we found 126—we wanted some "padding" in case any of our items were deemed ineligible for one reason or another). No bonuses for getting more than the 110, no hunting for new lists (and thus new items needing photos) on various web pages throughout the month, and it would only be three weeks long instead of lasting the entire month of July. Much to the delight of our friends and family who were disappointed we were bowing out this year, CM made it impossible for us to resist!
Here are some of my favorite images.
Panning (this was one of the few items that did not require the sign):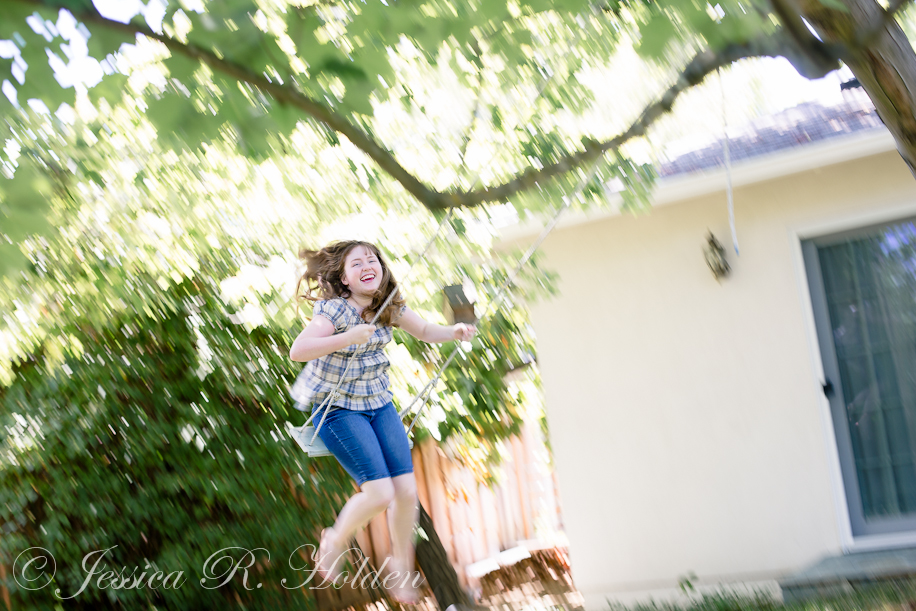 Someone building a sandcastle (I love how she had to make it pretty with flowers and leaves!):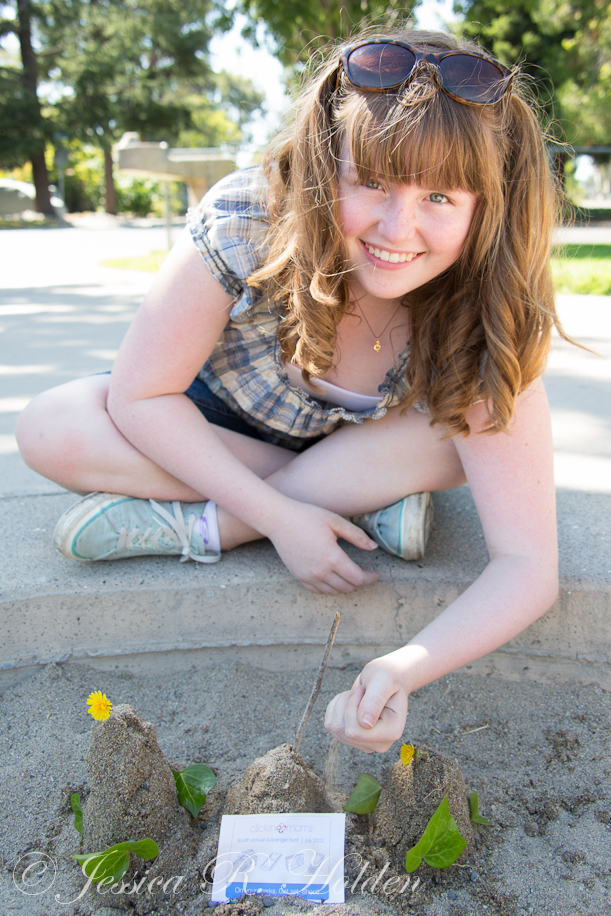 A love note (this was a birthday love note from Emily that absolutely makes my heart sing! Complete with birdy bites taken out of it…):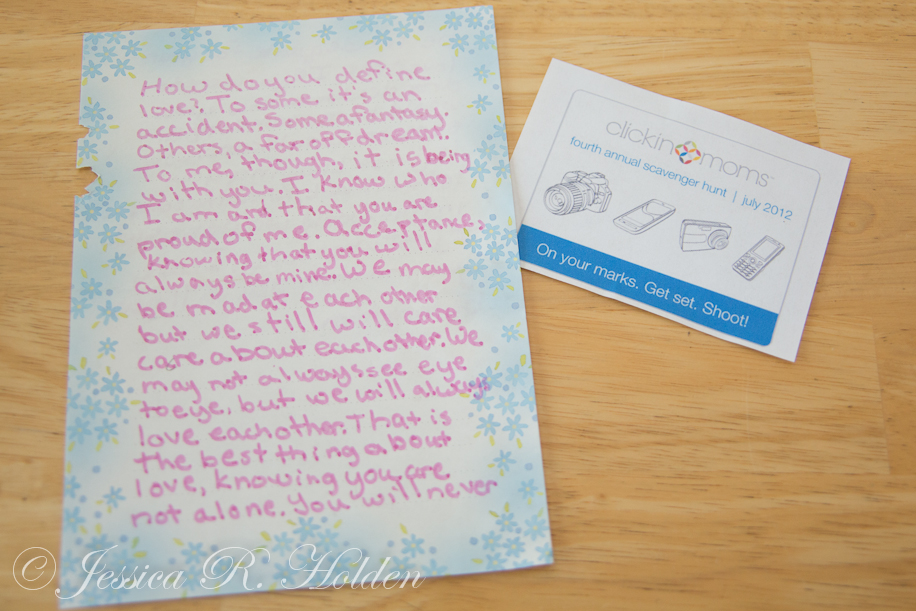 A group of firemen (THANK YOU, to our town's Fire Department!):



Someone tasting Vegemite (I tried it, too, and agree completely with her—it is somewhat repulsive to my non-Australian palate—smells like the cats' hairball medicine, and tastes like solidified soy sauce.):



A cat on a leash (doesn't she look happy to be helping out?):



And these three items Emily was particularly proud of (someone hula-hooping, someone blowing a bubble that was bigger than their face, and an adult eating a popsicle (she made the popsicle AND took the photos, and Rory enjoyed the sign…Rory, by the way, was a result of last year's hunt—here's her story!)):



One day we took a family day trip looking for items we could only find further from home (like someone waterskiing, a Sonic drink with Sonic ice, and a drive-in theater)—ignore the bad snapshot, but it was a wonderfully fun day!):



And we absolutely couldn't have done it without our insanely awesome and patient family and friends…
Children playing double-dutch jumprope:



Someone in the back of a police car:



And a very, VERY special Cabbage Patch Doll:



There are other photos we adore that I had to PROMISE not to show publicly, like a man in a dress, a man shaving his legs, and an adult doing a cartwheel (that one was me!), but to the guys who helped, we are eternally grateful.
As in the prior years, this hunt again made us so thankful for the WONDERFUL friends and family we are lucky enough to have in our lives—driving us all over creation on day trips with us to track things down (and helping us by asking people when we were feeling too shy, like asking the woman in Sears with a pierced tongue to stick out her tongue and hold our sign while I took a photo!); searching their attics and closets for obscure items like Hooters t-shirts, Aran sweaters, and Akubra hats; and doing odd things for us like dancing, drawing a Sharpie mustache on her face, cramming herself into the back of a police car that was clearly not made for comfort, washing a car that probably didn't need to be washed, and mowing a lawn that probably didn't yet need to be mowed. I got fun, summery highlights in my hair that I wouldn't have otherwise shelled out for (and I love the subtle change), and Emily learned to make a recipe (pavlova) that I last had the night Tom proposed to me and that I absolutely LOVED (so much, in fact, that I was so engrossed in its deliciousness that I didn't even notice the ring the poor guy had asked the waiter to put on the tray—but that's another story for another day) but never thought I'd be able to have again as I had no idea what it was called and therefore couldn't find a recipe despite years of searching.
It was a fantastic adventure, and even though we didn't win, we absolutely can't wait for next year!