Holly is back!!!! (You can see her work from previous years here!) It's been a somewhat stressful few months around here, so I am so excited to have her around again because she is making me smile pretty much every day… In our family the Elf on the Shelf is a little different, because of course Emily is old enough to "get it." So we each take turns helping her get into her mischief, which makes it so much fun (and so much less pressure) because we all get to be surprised by her antics!
On her first night, Tom and I went out to dinner (leaving Em home alone), so that night Holly made little peppermint meringue cookies, complete with crushed candy canes on top: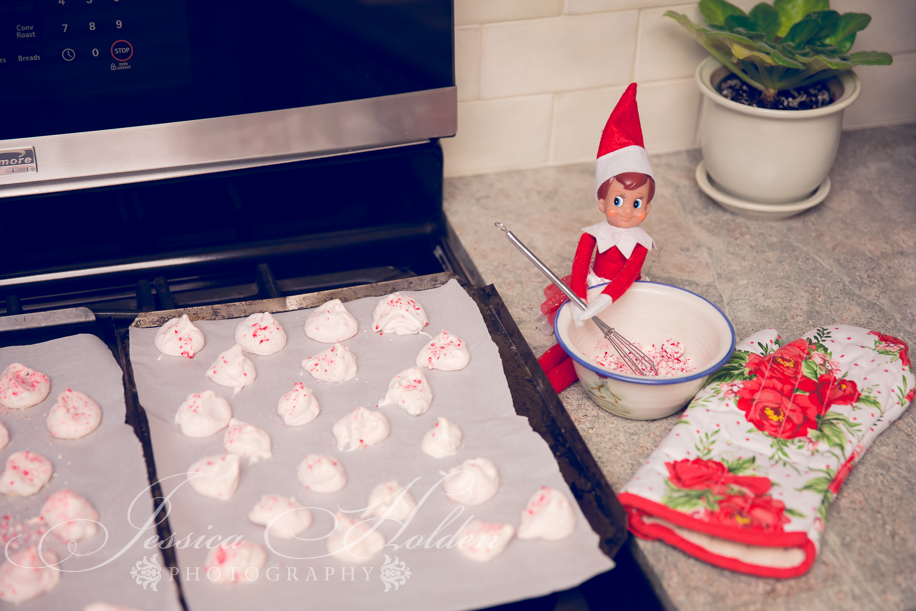 She got tangled up in the Christmas lights while I was decorating the tree: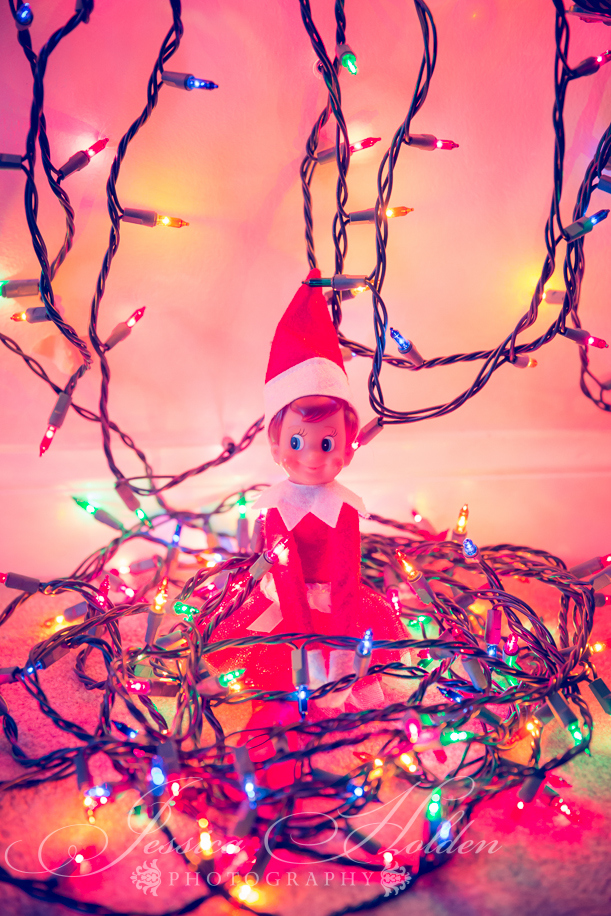 One day she took a selfie with our new kitty, and then she Snapchatted it to Emily while she was in school: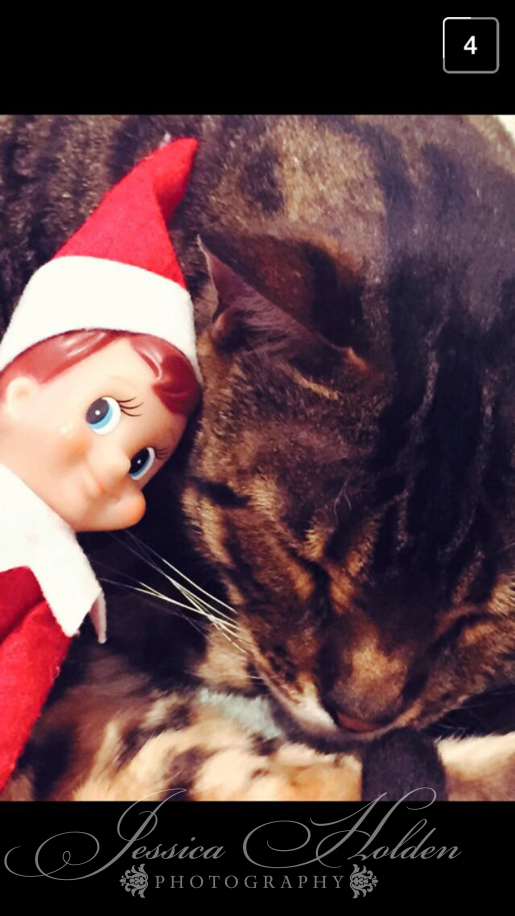 And then she was in the mood for some romance, so she got us flowers and created some ambiance:



While we were in Oregon visiting Grammie and Grampa, we failed in our attempts to find mistletoe, but luckily Holly saved us from a kiss-free season:



One day she hid in a place where I might, ahem, find her easily:



And yesterday while Emily and I were off with Patty sharing our annual SF Christmas day, Holly helped Tom with the stuff he got done around the house, and then treated herself and her friends to a merry-go-round ride!