My friend calls the fountain in our front yard a bird playground. And I am pretty sure she's right! I love it because I get to watch it when I'm in the kitchen. Today there were a sparrow and three hummingbirds (it looked like a male, a female, and a baby) all splashing around in it. So I pulled out my camera and the zoom lens and started shooting!
I love her little feet prepared for landing in this one!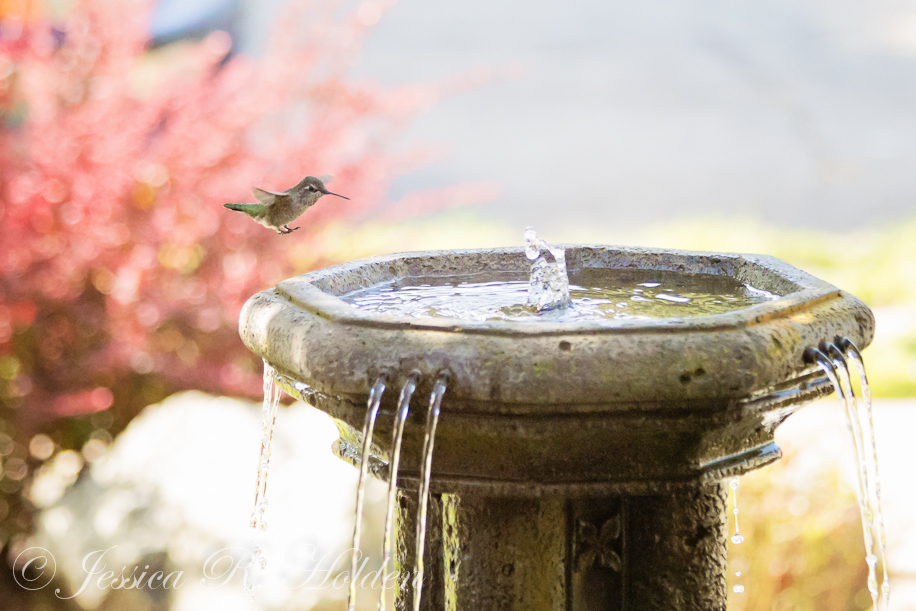 I absolutely detest washing dishes, but the birds' antics in the fountain make it immensely better!