In honor of "New Beginnings", I first want to wish everyone a truly blissful, healthy, and prosperous 2012!
Through a wonderful online photography board I belong to, ClickinMoms, I have joined with a group of 12 other photographers who each will create a blog post on the second of every month that will photographically show "The Way I View _____." Each month will have a different theme relevant to that time of year. The idea is that each of our posts will link to the post of the next photographer in the circle, so if you click on all 13 of the links, you'll have made a full loop through a diverse and gorgeous body of work. I LOVE the themes that have been selected for each month, and I am both awed and intimidated to be included amongst such an amazing and inspiring group of photographers, and women!
We are starting off with the theme "New Beginnings." I had such a hard time thinking of something that wasn't too cliché and that would contribute itself well to creating images that would make my heart sing (which is always my primary goal with my work!). I also decided that I wanted to "introduce" you to all three of the members of my little family, so I figured the best "New Beginnings" way to do that would be for each of us to pick a New Year's Resolution. And it just so happened that each of our resolutions ended up being about working really hard this year at building on a passion!
Last year, in addition to her singing, Emily decided she also wanted to learn how to play the guitar. She loves music in general, and her cousin Sawyer and Grampa Gary are both wonderful players; their enthusiasm has rubbed off on her! So her resolution this year was to carve out at least two hours per week (in addition to her weekly lesson) to practice. And I am benefitting too, because I kinda love hearing her, especially when she plays "Love Me Tender," which she does so beautifully! (And I will love it even more shen she has a few more songs under her belt 😉 !)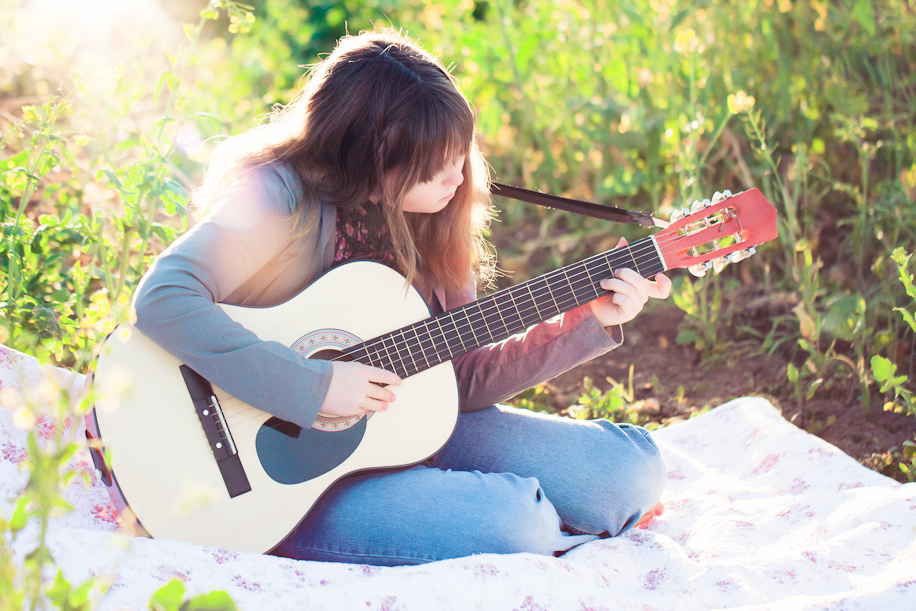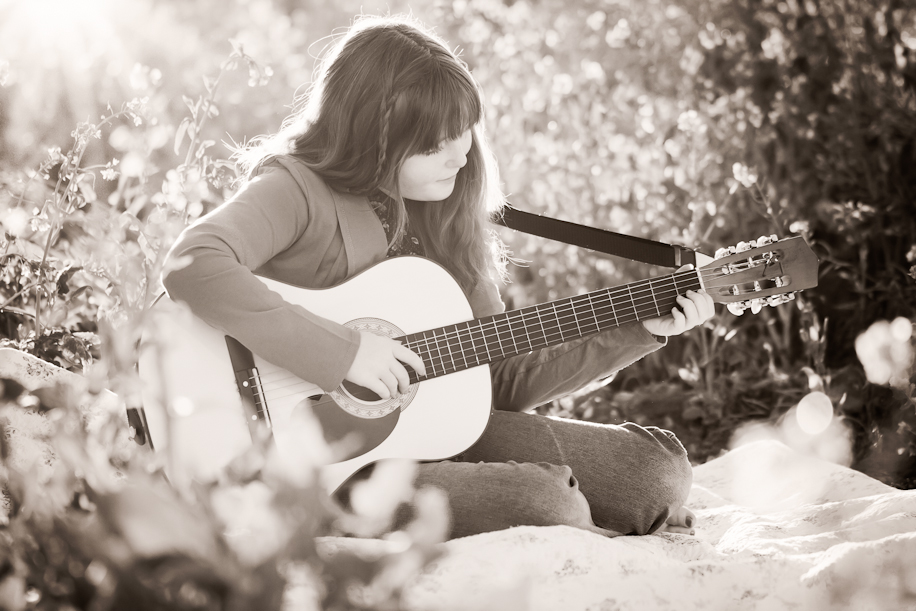 Tom's resolution this year relates to his most recent obsession, which is hockey. He played as a kid, and he's picked it up again in the last couple of years. This year he's excited to have been invited onto a more advanced team in addition to his regular team, and his goal is to score at least one goal for his advanced team. I have no doubt he will accomplish that and more! (You'll note that sports photography is NOT my forte…)


And mine, as it has been for the last few years, is to work hard on building my photography skills. I have the basics down, but this year I want to really learn to master light, including (gulp) flash but especially to capture that warm, almost iridescent quality I see in my mind but can't quite reliably translate to my work. I also want to work on shooting more mindfully and slowly and less haphazardly. I want my work to become more creative and beautiful, meaningful and emotional. I plan to read voraciously and am working through books with friends so we can both push and inspire one another, and I will take one or two workshops this year as well. But mostly, I will practice like crazy!


Whatever your goals are for the new year, I wish you joy and success in your journey!
Please continue on with our little circle by seeing how my friend Sarah Combio interpereted her "New Beginnings!"