Emily and I spent last Saturday doing the first annual (we hope!) ClickinMoms ClickinWalk! Women all over the world were meeting and talking a photo walk together and getting to know each other. We had a wonderful time and are already looking forward to next year!
This was the view from where we parked. Emily and I came into the city early because we knew Fleet Week and the Blue Angels were happening today, so parking could be tricky. But we found a nice spot to leave the car for the day–it even had a lovely view!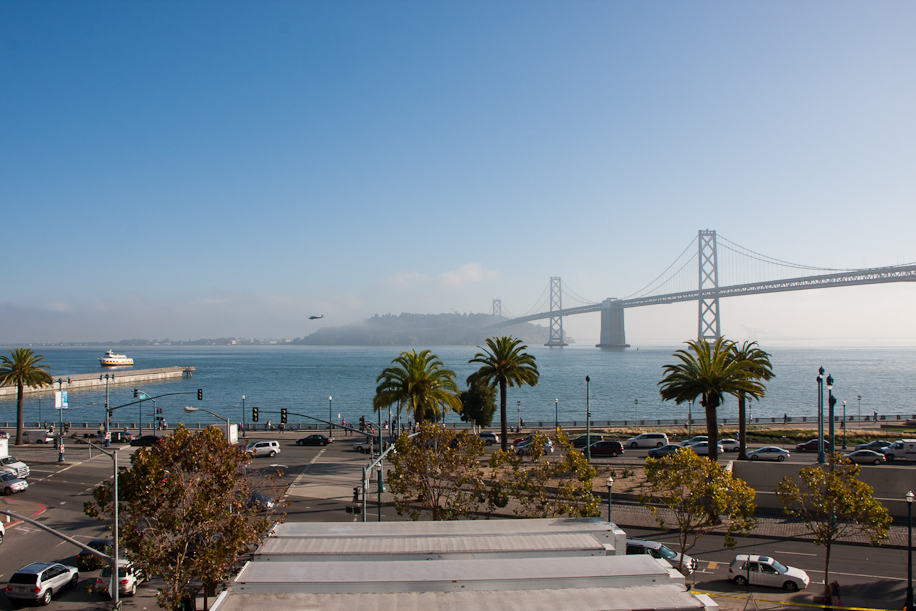 I had to take a picture of Blue Bottle Coffee because it is my favorite–it tastes creamy and delicious!

Emily obliging me with a photo while we waited in line–I don't think I've EVER been here when the line wasn't a mile long, but it's worth it!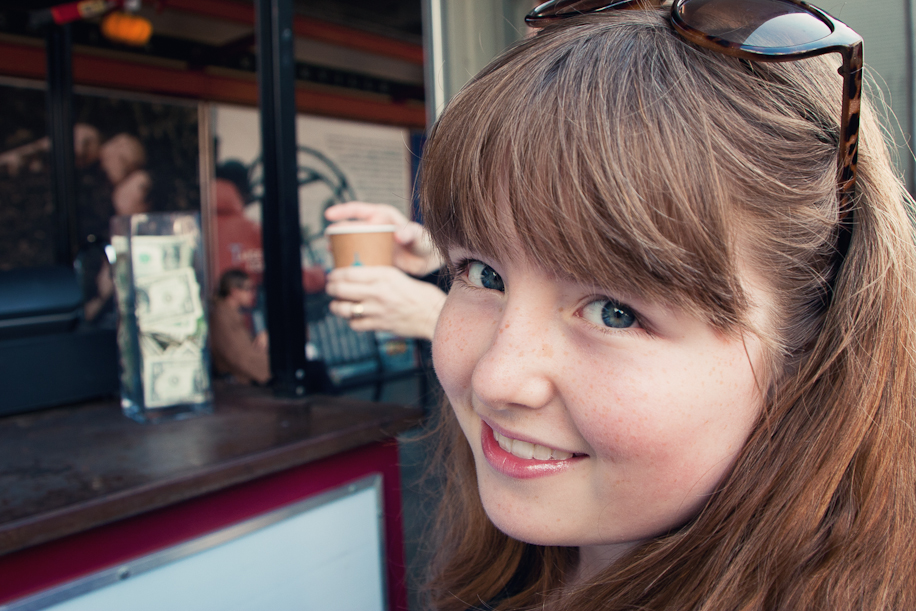 I had my favorite coffee, and Em had hot chocolate (also amazingly good!) and her favorite scones… The Ferry Building Farmer's Market is such a delight!


Just outside the Ferry Building, waiting for everyone to finish up in the building. This Market is a feast for photographers as well as chefs!




Not a technically spectacular photo, but I love it just the same–my little photographer!






They were kind enough to let us go into the fire station for some shots too.




I am not sure how much longer she'll be reaching for my had while we walk–it makes my heart melt every time!








At this point the group broke into little groups and some moms left. Emily and I wandered off to find some lunch she'd love. We ended up at Tres Agaves, where we like to go with Daddy. Delicious as usual, but added another three miles to our day–bringing us to about 6 miles!




On our walk back, we got to see the as-always spectacular display by the Blue Angels.








Another boring shot, but these ladies cracked us up with their plastic baggie dresses and the paparazzi that was following them. I am not sure what they were doing, but they were having fun!


And finally we went back into the Ferry Building to buy a treat for Daddy and take a few last shots, playing with a different lens.






My last shot of the day: It is a bit odd, but I kinda love it!