Emily has been begging me to take her to the local pottery painting place for, well, forever… I have resisted because the last thing we need around here is more STUFF cluttering up the place. But finally I gave in when she said she wanted to make something for Daddy for Father's Day. Lord knows he's hard enough to shop for, so two birds with one stone, from my perspective!
So off we went on Monday. And you know what? We had a blast! We were there for several hours while she meticulously created her masterpiece. She really does a fantastic job on things like this, which never ceases to amaze me because she and I are two little peas in a pod, yet I can't draw to save my life!
Since Daddy doesn't drink coffee, she selected a tumbler that he could use as a pencil holder on his desk. She wanted to incorporate all his loves on it, so she drew his golf bag on the 18th hole, a hockey stick, and a baseball in the shape of a heart in the "I *Heart* U!" part. And she included all his favorite colors, including Sharks teal, and tossed in a little pink to represent her. It came out beautifully!!
(And this is included only because she insisted that if I was taking so many of her, she got to take some of me, and I had to promise to blog one, too. My girl even meters AND back-button-focuses like a pro!)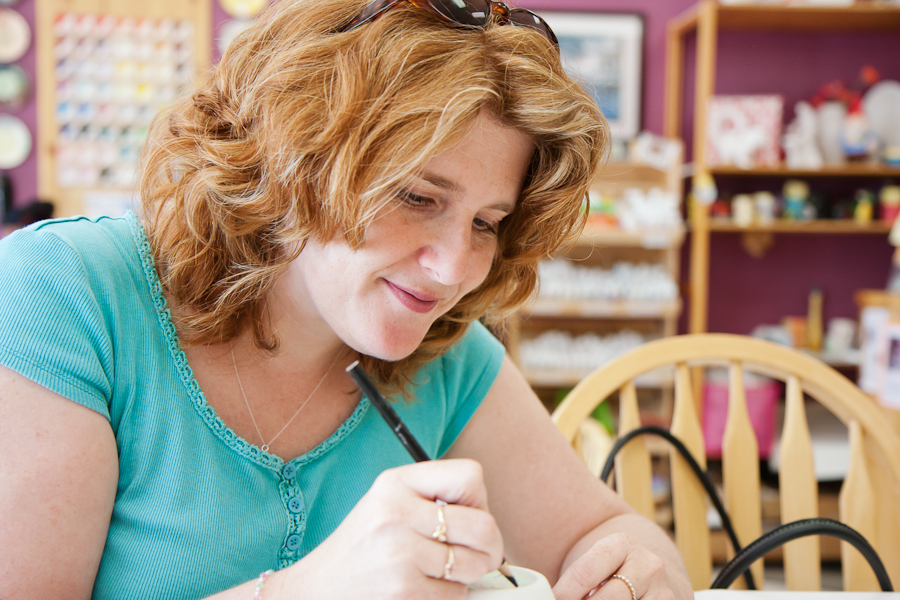 Here's the finished product. (In retrospect, I should have used a tripod, but you know what they say about hindsight…)



And because no Father's Day blog entry would be complete without a photo of a father, here they are! (Clearly she's his–LOL!)